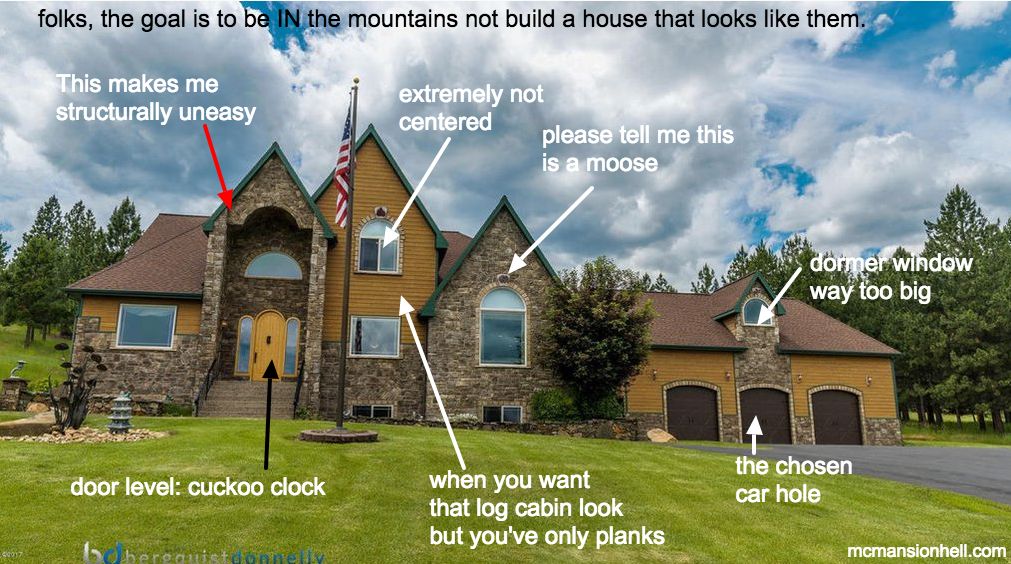 Don't Get Burned in Mountain McMansion Hell!
The McMansion Hell blog provides hilarious critiques of the many disastrous design decisions and affronts to architecture that befall too many new homes. A recent post turns its critical eye toward a Montana abode rife with questionable design choices of nearly every stripe.
We've worked on several mountain homes, hunting lodges, and cabin retreats. When involved from the planning stages, we can incorporate antique architectural elements to provide "instant age" and character to a new build. For this Colorado home, we sourced antique beams and terra cotta tiles for the ceilings.
An antique door and surround find new life as the entry to the pantry in the kitchen.
Antique iron work brings a uniqueness that can't be bought out of a catalog.
Don't get burned in Mountain McMansion Hell! Call us. We can help.