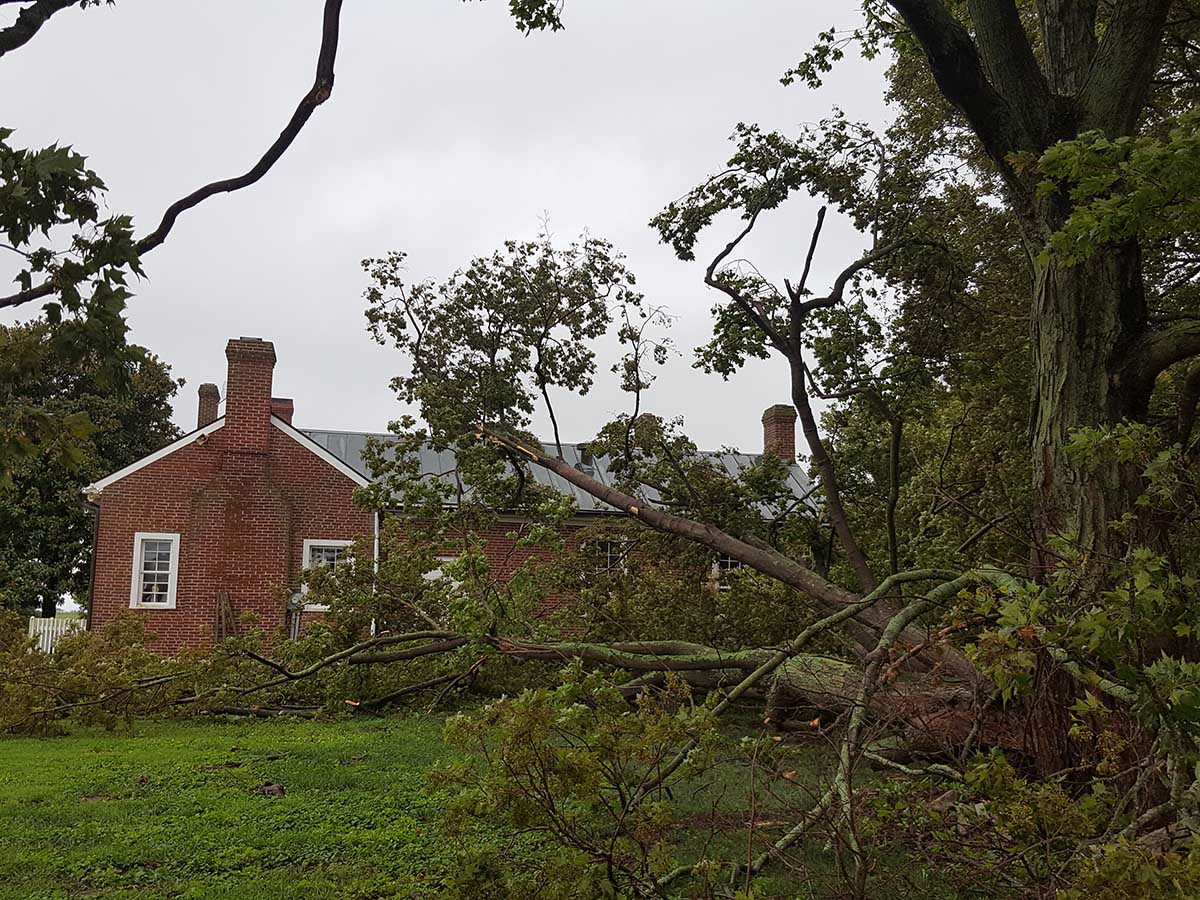 We normally ask that you call to make an appointment before visiting our shop. This is mostly to make sure that someone is here to answer the door when you arrive. Harvey showed up unannounced and uninvited earlier today. The sky went dark, the wind whipped up, and the rain came down in droves. A split-trunk water maple was the sole casualty.
Luckily, the house was untouched (just barely).
No, that tree is not supposed to be that close to this window.
Of course, we are extremely thankful to be safe and sound, especially in light of all those who have lost everything along the Gulf Coast. Please consider giving to one of the many charities doing good work in the recovery efforts.