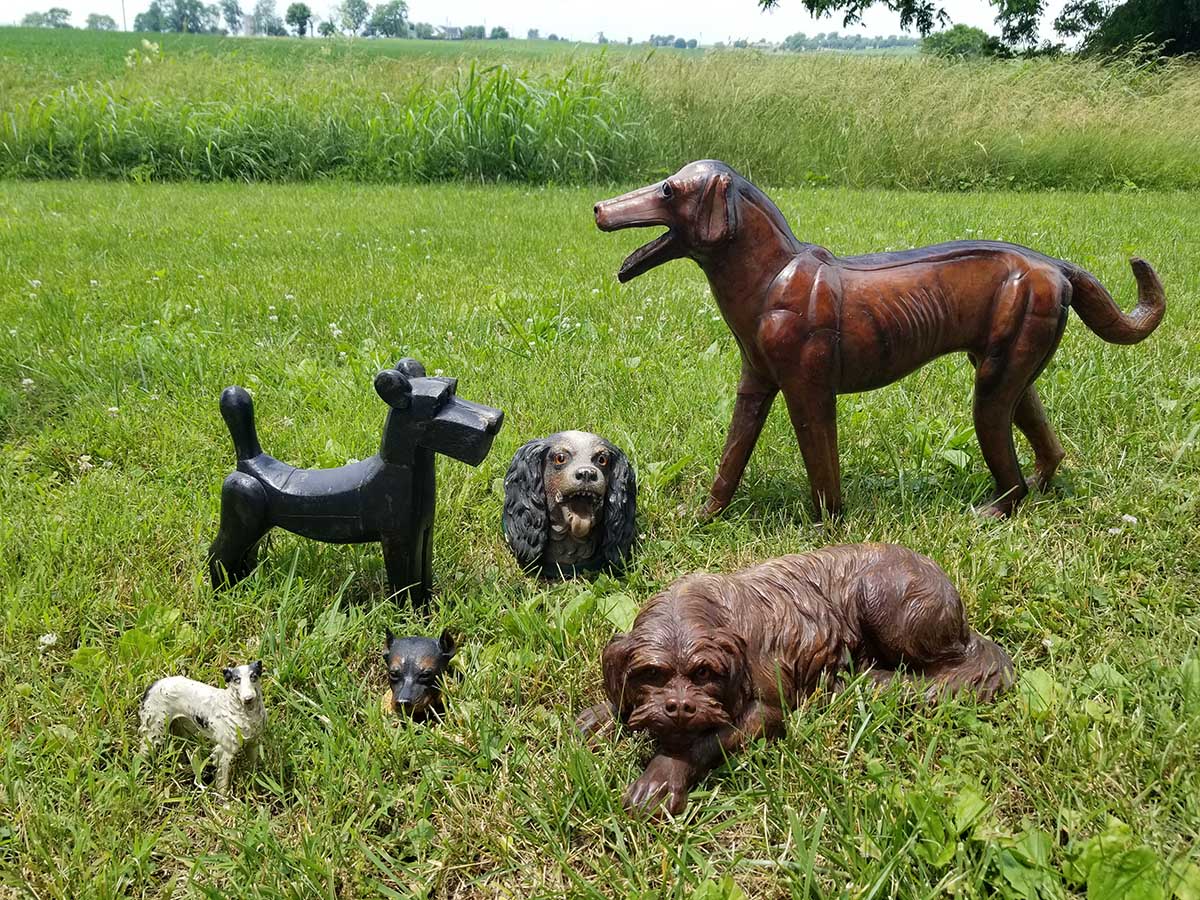 The dog days have come to central KY just a little bit early this year. We currently have a slew of dogs that
P.D. Eastman
might be proud of, and they're all available for adoption. Spaying, neutering, dog food, and pee pads are not included and not required. We have
bronze dogs
, wooden dogs,
leather dogs
,
terra cotta dogs
.
Lazy dogs
, panting dogs, spaniels,
terriers (or is it a schnauzer?)
,
dogs for use as inkwells
, and dogs that are just pretty to look at. Take one home today. And if you're not a dog person? We also have a
group of musical cats
.